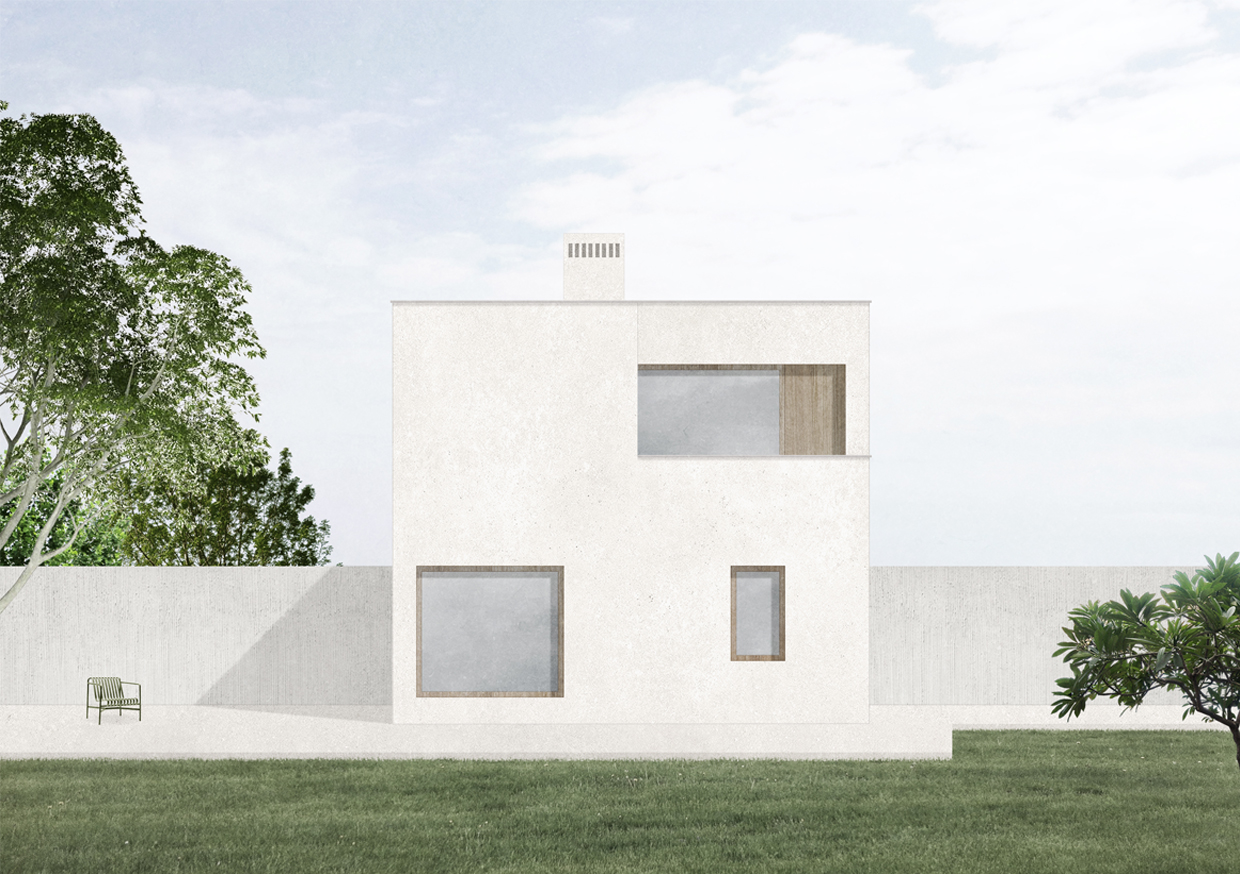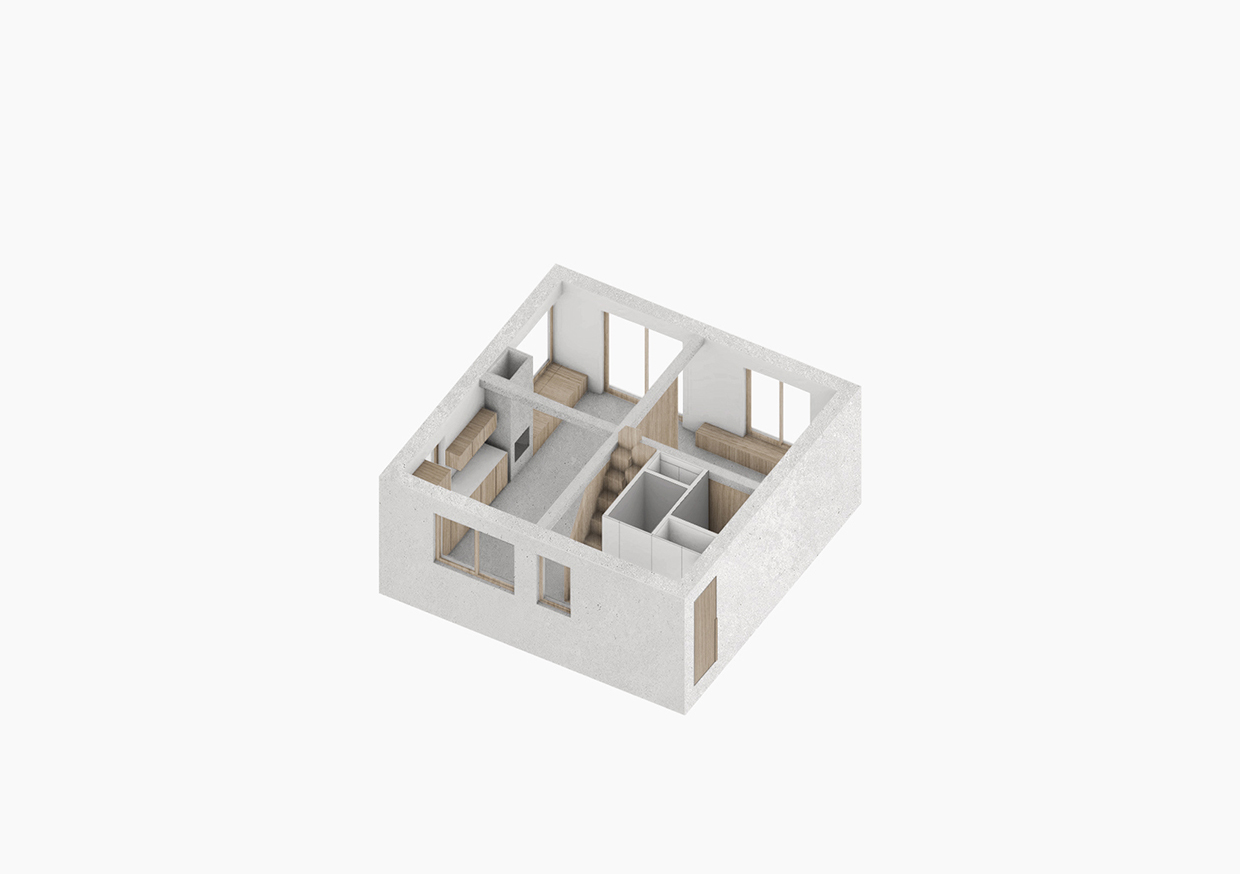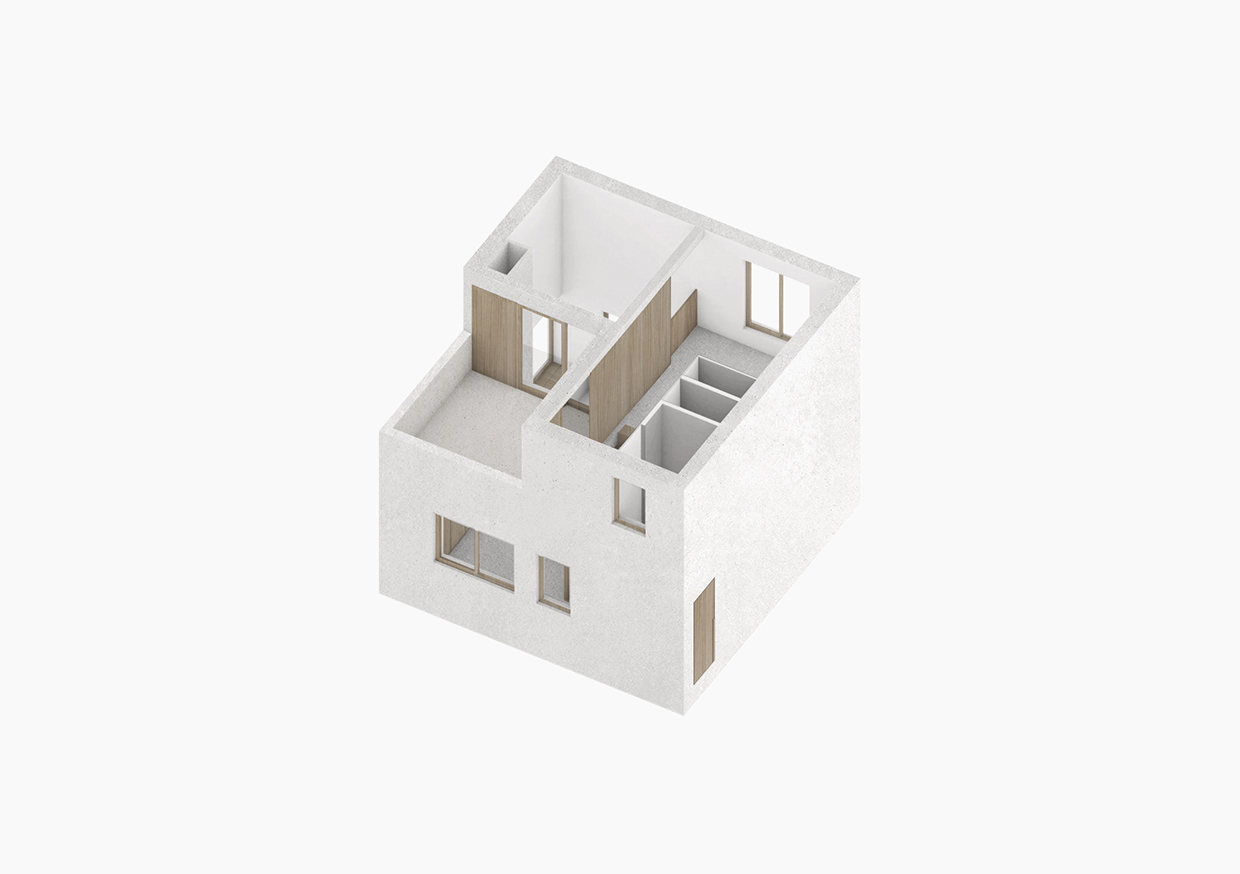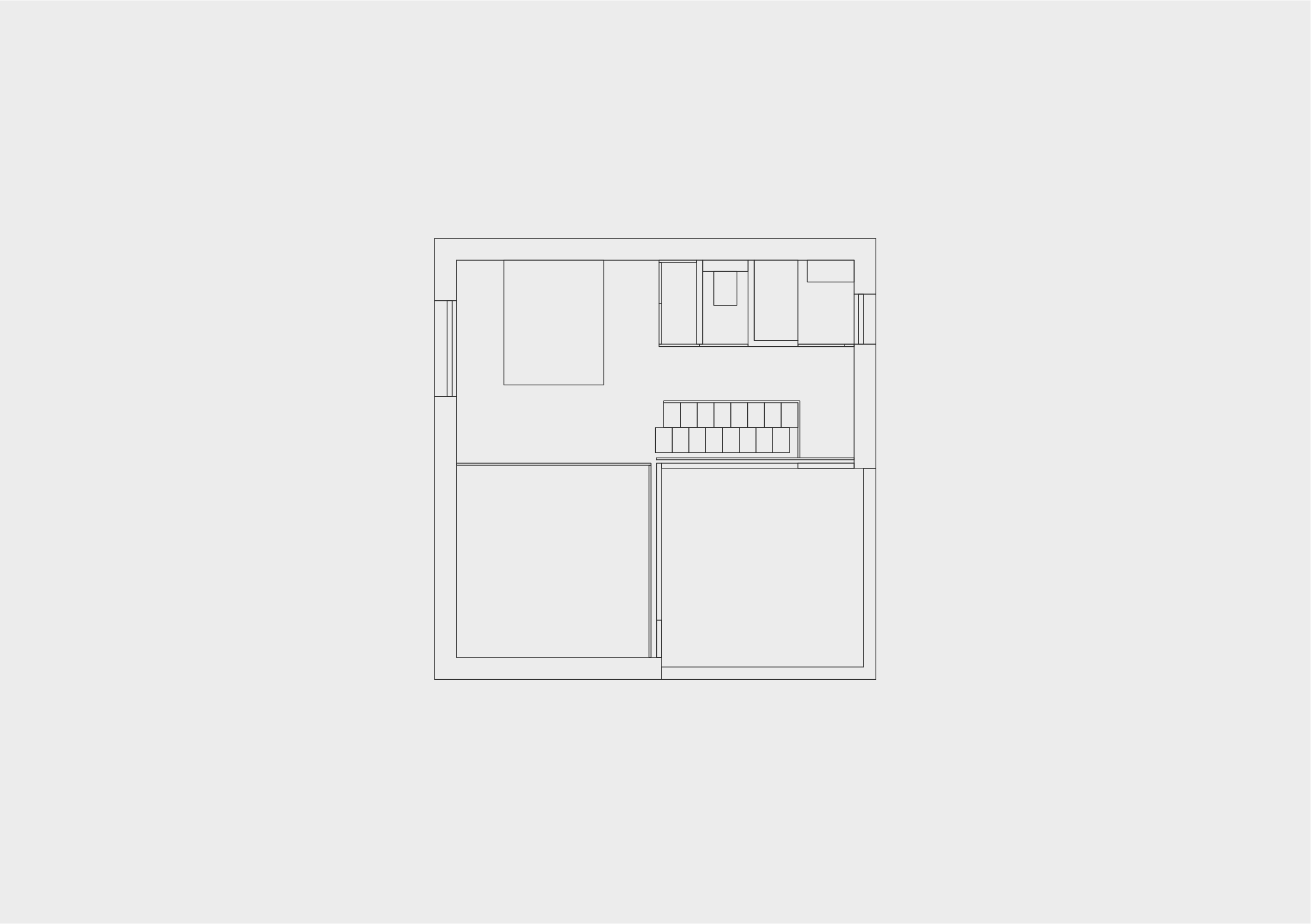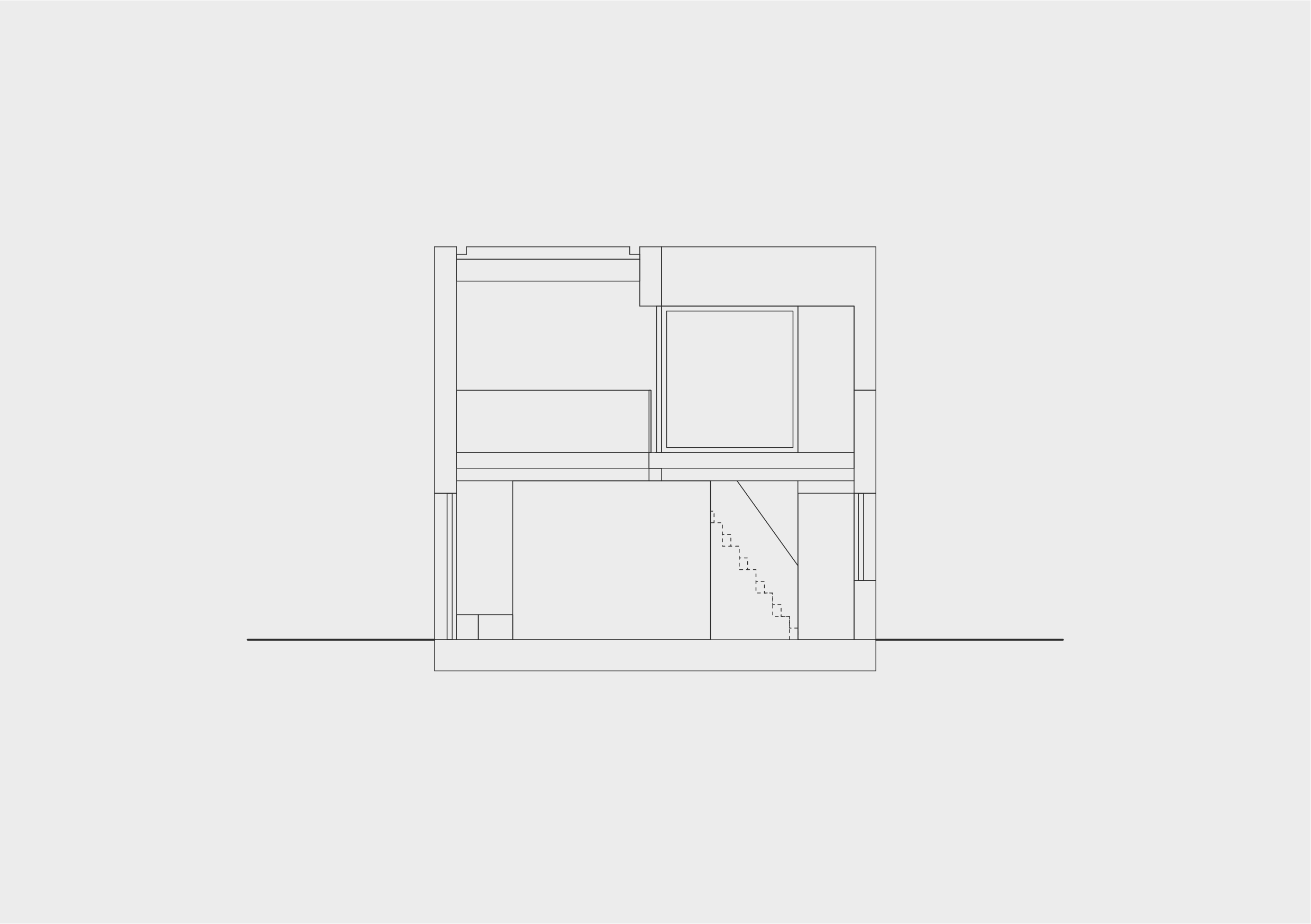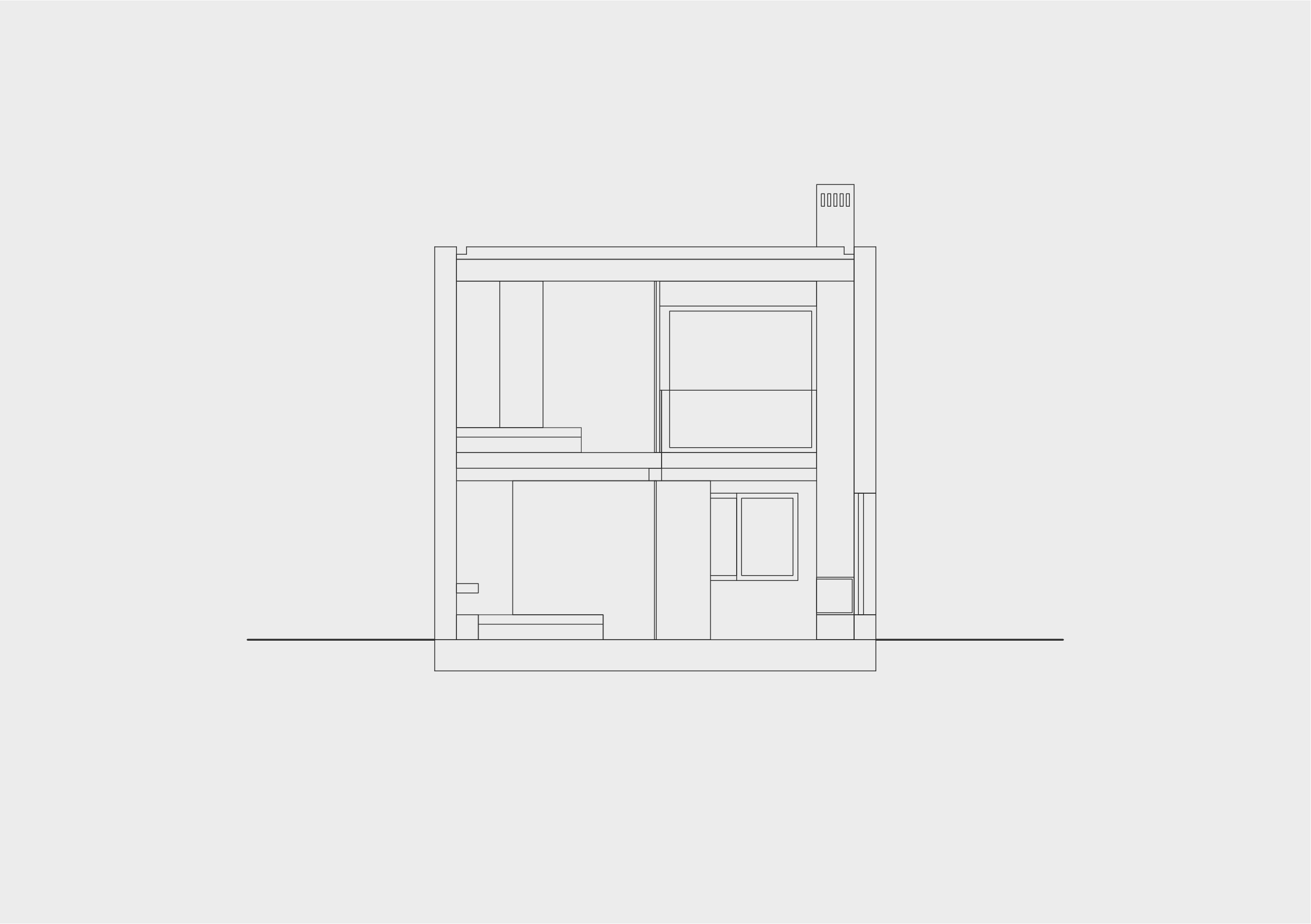 CONCRETE CUBE HOUSE
What is a good futur living space? What is relevant and what are the essential needs? These questions were the guideline through the whole design process to make floors plans functional, flexible and efficient.
This house is a square floor "cube house" with a gross floor area of 50 square meters, on two levels. The square ground floor layout resulting in defined open spaces. The living space is tectonically defined by concrete structural elements which bear the load of the slab.
The two floor volume, is divided into an open social area on the ground floor. The plan area is maximised by connecting social spaces (kitchen, dining and living rooms) in a continuous space in relationship with the garden. Inserted into the square plan, a compact and efficient freestanding box which incorporates straircase, storage, toilet and bathroom organizes the ground floor into a sequence of interconnected spaces. The sliding wood panels create various environments and open spaces to maximise the sense of spaciousness.
The restrained nature of the material palette (concrete and wood) complements the simplicity of the architecture.
Surface : 50 m²
Shanghai, Chine
NOVA Design Award 2018
Future Living Space competition